The social sector and technology – can they ever meet?
April 15, 2020
Technology?
The social sector's relationship with technology – well, it's complicated!
While no one denies the benefits of technology or questions technology's potential to accelerate social impact, most social sector professionals still get the chills whenever there is any talk of technology implementation. And that's not surprising at all; technology can mean so many things – a collection of tools, a way of thinking and doing, and the vocabulary is vast too – we construct, we adopt, we leverage, we deploy. It is easy to get overwhelmed and lost.
With the mind-boggling variety of definitions and explanations, with MIS and CRM and DMS, when we say we want to harness technology for social good, what do we even mean?
To do more!
Moving beyond the jargon, at its most basic, technology is an enabler for social sector organisations to do more.
For example, an NGO working on delivering career guidance, developing employability skills, and linking students with career opportunities, used technology to increase its outreach by 7 times. Just by digitizing its data collection process, making it easier to collate, analyse, and act, the NGO was able to do more without increasing its staff count or substantially increasing its costs.
What does the social sector need?
With over 3 million social organisations registered in India, the potential for technology to accelerate social change and deepen impact is huge.
A lot of work, from on-ground data collection and analysis to communication and mass outreach, is still manual, laborious, and slow. Many social organizations that do incredible work with communities can use technology to improve more lives, faster.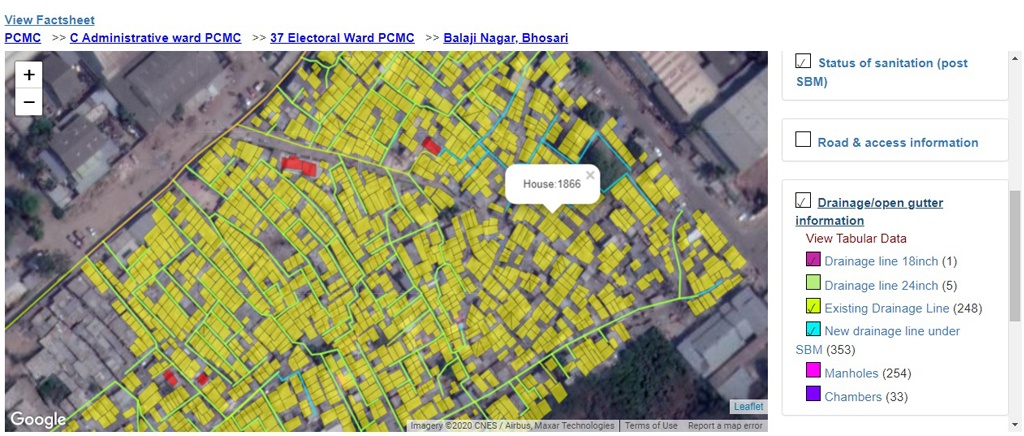 Image: Courtesy Shelter Associates
However,
Technology solutions can be complex and expensive and many NGOs just do not have the capacity or resources to start using these solutions overnight. This can be because of lack of qualified personnel, scarcity of funding, or even low awareness within the leadership about the relevance, usability, and costs of various technology solutions. Added to that are constraints of licensing and Intellectual Property (IP) protection, that often make solutions inaccessible except to a restricted user base, and expensive.
Social organisations need funders who provide their grantees with adequate resources and mentorship, and IT professionals and software providers with an understanding of the unique challenges within the social sector.
One director at a large social organization wanted a technological solution for their monitoring and evaluation efforts. The agency was not short of money or skills. However, as the director reached out to her network for guidanceand information, she only succeeded in getting unsolicited quotes from vendors. The proposed solutions varied significantly in cost and approach, leaving her with little idea of how to pick one. The lack of a supportive ecosystem affects even the largest and most well-funded organizations within the social sector.
Enabling
the
whole social
sector
To deal with these challenges, the social sector needs a well-developed technology ecosystem.
We need to create awareness about the quick and easy ways social organizations can be supported for harnessing technology. This means reaching out to social leaders and funders, disseminating information about currently available technologies that are easily accessible and affordable, and even helping social organizations avail in-kind grants from large technology providers.
Given the limited technological sophistication of most social organizations, this sector is a ripe market for software providers and technology vendors. A business case has to be built for these software providers and firms so that they can commit adequate resources to understand and provide solutions tailored to the sector.
Lastly, it is necessary to move away from proprietary solutions, complicated licenses, and expensive solutions to a more open environment where software firms as well as social organizations freely share, learn, and build solutions together.
Open source philosophy, which enables all of this, has currently been used effectively in the for-profit sector and can help the social sector create even larger impact. The nature of open source solutions means creating platforms and solutions that anyone can use.
Svarya is a partner in an initiative called Tech4Dev that aims to create these this enabling ecosystem. By creating a community of software developers, funders, and NGOs, Tech4Dev intends to break down the siloes and promote widespread technology adoption. In addition to bringing together software firms and NGOs for creating solutions that address the NGOs' specific problems, the initiative also plans to work with funders and other stakeholders to drive the demand for technology adoption.
Yes, technology!
Getting the social sector in India to comprehensively adopt technology is not going to be easy; there are big challenges along the way, and the going will be tough. But it needs to be done. For all of our sakes.
Yes, it's a complicated relationship, but what worthwhile relationship isn't?